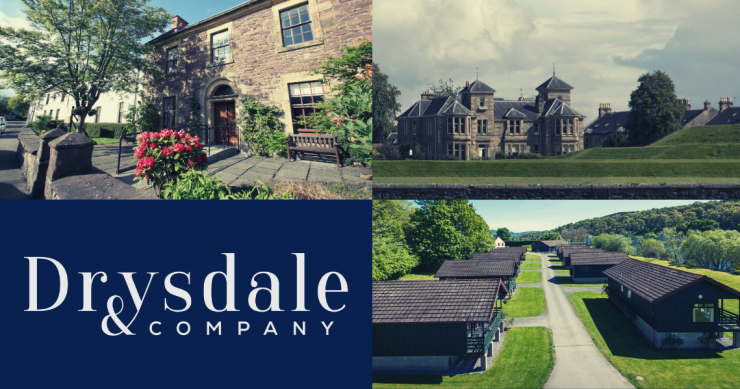 5 Ways To Prepare Your Hospitality Business For Sale
Selling your hotel or hospitality business can be a complex and emotional process that can be a major challenge for the sellers. As a seller, your goal is most probably to maximise the value you receive for your business. If you are planning to sell your hotel or hospitality business sometime in the future, then it would be prudent to start with the valuing of your business today, so you can see what you need to do to increase it. We are always happy to discuss exit strategies or portfolio growth plans with hospitality operators, here are our 5 ways to prepare your hospitality business for sale:
Seek Professional Advice
Business Value and Sale Price
Profitability
Outsourcing
Simplify Systems and Operations
Before selling your business take time and plan your strategy. You will have better control and the opportunity to get a more realistic value for your business. The business will need to be attractive and appealing to potential buyers.
You may have built your business from the ground up and run it for many years, and your thoughts on value may differ vastly from the general market, and ultimately the buyer pool your agent will be searching in. Unfortunately, prospective buyers often look at your business in a different light.
Think like a potential buyer of your business. Understand that they are looking for confirmation of the Fair Maintainable Turnover and Operating Profit, good staff, processes and financial statements. This increases the sales value of your business. Solid advice would be to attend to the changes before you put it on the market if you really want to maximise value.
1. Seek Professional Advice
First, work with a team of experienced advisors, namely experienced business broker, your accountant, solicitor and valuer, who can help you prepare your business for sale. At Drysdale and Company, we are an RICS accredited firm with a Chartered Surveyor and qualified valuer evaluating each property and business that will come to the market through us. We will never simply pull a figure out of thin air, or give you an unrealistic asking price to win an instruction. If you have historic formal valuations these will be useful, but our appraisal of your business value will be based on up-to-date market activity and trends. In our extensive experience, setting the correct asking price is key in generating serious interest and ultimately achieving a successful sale. Competitive tension leading to a bidding process is one of the main drivers of the final sales price and will find the true market value of your business, on the assumption, there has been an active and comprehensive marketing process. If the asking price is excessive in relation to the actual market value, this will put off potential buyers and will result in the business potentially becoming stagnant on the market.
One USP that we are offering to the market is the availability of access to a comprehensive Building and Conditional Survey for you, the seller. This may seem like an unnecessary cost but will prepare you for the inevitable negotiations surrounding value, and protect you from last-minute price-chips by a buyer claiming they have highlighted significant repair costs.
A comprehensive conditional survey will provide you with a report that highlights the work you could do to improve the saleability of your property or be comfortable with the likely price reduction during negotiations, as a buyer will seek a near-perfect property, or be prepared to spend significant amounts over and above the purchase price to restore the property to their liking.
Example: The pre-sale conditional report highlights the damage to your roof that cannot be identified by the limits of a valuation survey. Our building surveyor prices the actual required repair work at £35,000. After marketing the price agreed is £950,000 subject to the buyer obtaining finance and a conditional survey.
A purchaser will probably have their own Conditional Report carried out, where a surveyor will most likely use the BCIS pricing standards to provide an "estimated" cost of roof repair at £85,000. Once a price has been agreed between buyer and seller, conditional repair work that is highlighted can often lead to significant reductions when negotiating the final price paid. In this case, you have prior knowledge of the required roof repair work and the cost and could lead to successful negotiations saving you £50,000.
The report will also provide a full list and review of documentation that will be required to sell your business. This list can be lengthy and includes items such as Electrical Reports, Fire Risk Assessments, Asbestos Reports, Accessibility Reports, Energy Performance Certificates….
Having the comfort that you are up to date with all these requirements will significantly increase the saleability and attractiveness of your hospitality business. It will also improve the speed and efficiency of the legal process.
Our associate Building Surveyor will be happy to discuss this service, with a deferred fee payment option meaning a portion of the fee payable for this report will be paid from proceeds of sale when you have a nice lump sum in the bank.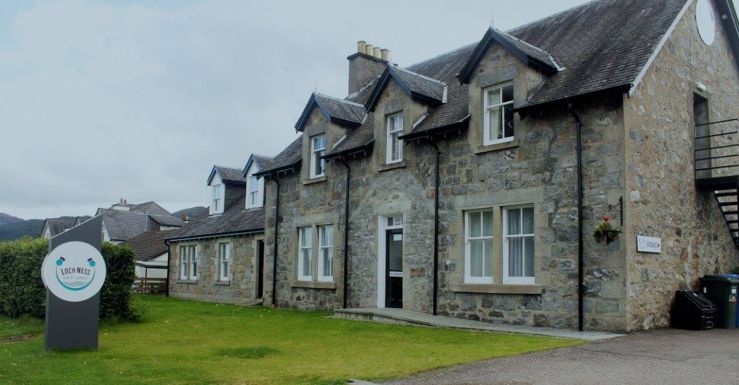 2. Business Value and Sale Price
When the time comes to sell a hotel or hospitality business, the first thing most owners will have decided is the expected price they wish to receive from the market. In most cases, the businesses are worth less than the expected value. This is generally because the business will be special to you, you have built it up through hard work and dedication, it's therefore often "worth" more to you. A buyer doesn't care about your hard work and dedication! They want to know they can buy a successful business at a fair price that possibly has room to grow, provide them with a certain degree of profits, and pay off their loan. Before you decide to sell, preparation and planning are crucial in setting out on the journey to sell the business. You will be in a better position to achieve a realistic value at the higher end of your valuation range.
Your broker should be experienced in the sector that you operate in. Preferably they will be a qualified valuer (MRICS), and they should always be open and honest when discussing price expectations, not simply agreeing with or suggesting an over-inflated asking price. After a site visit and proper analysis of the business and trading pattern, we will provide an approximate value range for your business. If another property agent has given you an asking price that is much higher you should think about their motivation for doing this. Our fee is success related and usually a percentage of the final sale price, there is no reason for us to give you a "low" asking price figure as we are incentivised to achieve the highest price!
In determining the true value of your business, several methods are used and take many factors into consideration.
Historic trading performance (3 years Profit & Loss accounts required)
Calculating a Fair Maintainable Operating Profit (FMOP). A valuer will adjust the actual net profit figure shown in your accounts, to include figures relating to depreciation, bank interest and non-recurring costs
Forecast trading figures and current management accounts are useful
The condition of the property, is extensive upgrading/repair work required?
The demand for the location
Through experience and knowledge of the market, the valuer will utilise a range of multipliers against the FMOP to provide a likely range for your asking price.
Once the numbers are looked at in detail and compared against other actual sales in the sector, often the business market value tends to be lower than the seller's expected value. Do not fall into the trap of comparing your business and asking price to others that are already on the market for sale. You should be asking, how long has that business been marketed for sale at that asking price, and why hasn't it sold?
If an over-excited estate agent told me my house was worth £1,000,000 to get my instructions and put it on the market at that price, it would still be on the market at that asking price 10 years later. An asking price does not mean my house is "worth" £1,000,000, the fact that my house remained unsold for so long clearly establishes this fact.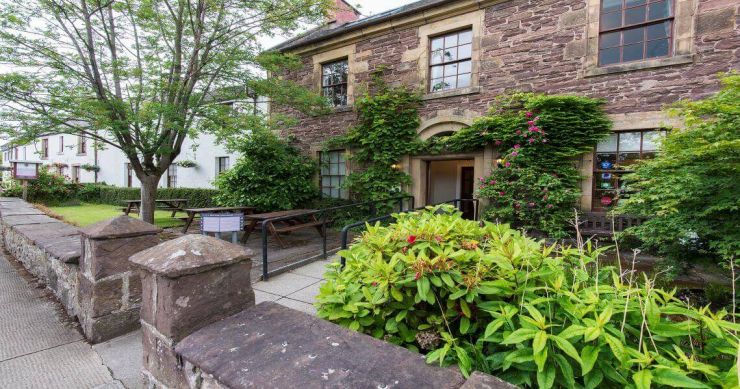 3. Profitability
The first thing a buyer will probably look at is the profitability of the business they are considering. What is the value of your business if you are loss-making or breaking even? The answer is not much, so you should expect to receive the value of your property only when you sell. A profitable business will receive keener interest in the marketplace, and improve end values. Thus, you will need to show that your business is profitable. This can be done by improving efficiency and cut costs where necessary.
The benefit to you is that you will increase the selling price substantially. The EBITDA (Earnings Before Interest, Taxation, Depreciation and Amortisation) multiplier depends on multiple factors and we will give you the best advice to maximise that figure and boost your final sale price.
4. Outsourcing
Drysdale and Company have access to a variety of companies and contacts that can assist with streamlining your business and making it super-efficient. We have a panel of Hotel Management Companies who can provide full-service management options if you wish to exit the business and free up time for yourself but it is not ready for a sale. This will allow you to step back from day-to-day operations and the HMC employed can essentially prepare your business for sale, whilst still operating and generating profits. Flexible fee structures can be discussed and agreed to prior to engagement and incentivised fee structures relating to the final sale price can be utilised.
Accommodation Services is one of our sister companies and provides complete outsourcing of your accommodation booking facility. A dedicated team operate remotely and take care of all guest booking requests from initial enquiry to the point of checking in. How many staff members do you utilise to operate this side of your business? This outsourcing function could free them up to carry out other tasks or reduce staffing costs. We can offer trial periods to see if this works for your business and improves efficiency and your bottom line.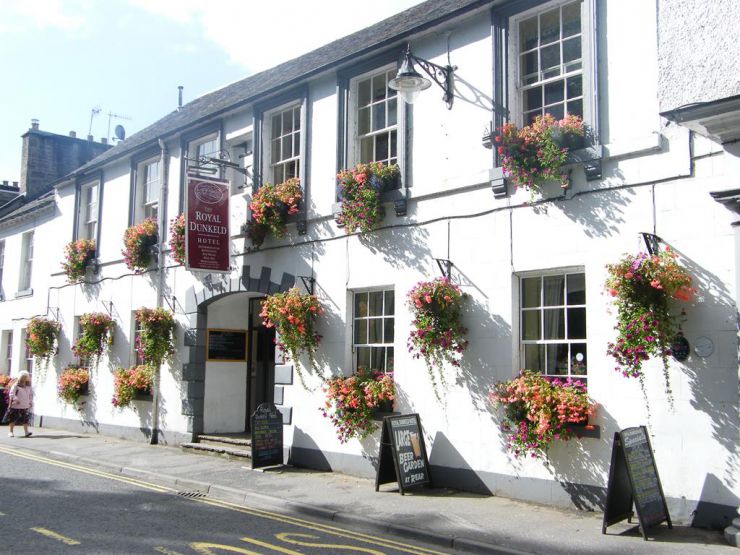 Case Study: The Royal Dunkeld Hotel.
The Royal Dunkeld Hotel had been on the market with a national business brokerage firm for 9+ years with an asking price of £925,000. The reason was simple, the profits recorded didn't justify the asking price, although the owner was in no rush to sell. He had his price and was keen to stick to it. There had been regular points of interest but offers were always much lower than the asking price due to valuations relating to the steady turnover and profit levels. The owners utilised Accommodation Services to streamline their accommodation booking system. This quickly led to a 40% increase in turnover and a 60% increase in EBITDA. 18 months after employing Accommodation Services the hotel sold for just under the asking price to multiple operators, as the formal valuation based on the trading performance justified the offer price and ultimately led to the buyer securing bank lending facilities.
5. Simplify Systems and Operations
Buyers will always see more value in a business that has streamlined operations. These operations will be well documented to operate effectively and efficiently without the owner's direct involvement. This is a prime reason to ensure you have a well-trained and efficient team of staff that will transfer with the business under TUPE regulations.
Personal goodwill relating to a hands-on owner is always removed from the business value and is difficult to fully understand and appreciate for many owners. As purchasers, they are buying a property and business but if you are the principal driving force behind that operation then that value you add to the business leaves when you do.
Document your processes and look for ways to increase operational efficiency and cut unnecessary costs. Efficiently run businesses are more productive and productivity will increase profits. Increased profits lead to increased value at the point of sale. The goal here is to find operational areas where your business is weak, then develop and install practices to do things efficiently. When you have developed a good business system together with operating manuals, you can show potential buyers that the business has the ability to run smoothly at all times.
Conclusions
1. Seek experienced professional advice. An accurate and honest appraisal of your business and its value are key. An upfront conditional report and a full list of compliance documents puts you in greater control.
2. The asking price is possibly the most important number in respect of generating good interest levels. If you are serious about selling, trust your business broker when it comes to setting your asking price. We will work hard to generate competitive tension between buyers and maximise value from that point.
3. How profitable is your business, would you buy it for the asking price?
4. Can you outsource any part of your business to make it more streamlined? This will ultimately make it more profitable, and increase saleability.
5. Make sure your team and processes are as efficient as possible.
Call or email to organise a discreet meeting to discuss any or all of the points noted above. We provide free quotes and business appraisals, with absolutely no obligation.
Web: www.drysdaleandcompany.com
Office: 01786 820 301
Director: Stuart Drysdale MRICS
Mobile: 07851 317 186